Date & Time
Starts
May 24, 2023 10:00am BET
Location
Av. Engenheiro Luís Carlos Berrini
105 – Cidade Monções
São Paulo – SP
04571-010
We are glad to invite you to our training session on May 24 from 10-11:00 a.m. in our offices. We recommend saving the date on your calendar. The course will be held at offices located at Av. Engenheiro Luís Carlos Berrini, 105 – Cidade Monções, São Paulo – SP, 04571-010. 
Emergo by UL experts Luiz Levy, RAC, manager, Quality and Regulatory Affairs, and Priscila Sanada, RA/QA regulatory affairs manager, will lead this training, which will cover the challenges the medical device industry in Brazil has faced in recent years due to a complex regulatory framework and uncertain economic and political conditions for foreign manufacturers. However, ANVISA issued regulatory revisions in 2022 with new guidelines for remaining compliant with ANVISA standards.  
During this complimentary on-site training, we will look at current ANVISA registration standards, new regulatory revisions, and Brazilian medical device registration requirements. Our team will also demonstrate how to make your regulatory work more efficient with RAMS, our digital solutions platform.  
Only 40 seats are available. To guarantee your seat, RSVP by sending an email to [email protected].
Schedule an appointment with one of our experts below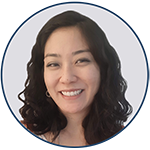 Priscila Sanada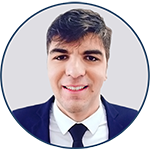 Luiz Levy
Please note, Emergo will provide complimentary transport from our offices to the Hospitalar Tradeshow (São Paulo EXPO).
---
About the presenters  
Luiz Levy, RAC, manager, Quality and Regulatory Affairs, Brazil 
Luiz Levy is located in São Paulo, Brazil, and has over 10 years of medical device industry experience, primarily focused on high-risk devices, including implantable devices, electrical medical equipment and disposables subject to INMETRO Certification. Levy's background includes implementing and auditing quality systems to B-GMP Regulation RDC 665/2022, ISO 13485:2016, Directive 93/42/EEC, EU Regulation 2017/745 (MDR), FDA 21 CFR 807, FDA QSR 21 CFR 820, MDSAP-Medical device single audit program; performing multiple local and foreign (U.S., Europe, Japan) audits to prepare companies for ANVISA inspections; assisting companies during ANVISA inspections; compiling medical device and IVD applications; clinical data review; and compiling and peer reviewing market access reports. As a manager for Quality and Regulatory Affairs, Levy has peer-reviewed more than 300 regulatory filings and reports, conducted multiple on-site audits on international manufacturers, performed internal audits, and performed or reviewed more than 400 classifications/technical files of healthcare products. He also contributed to the final draft of new ANVISA (RDC) regulations during a series of strategic meetings with the Agency. He is the designated health manager for Emergo's Brazil Registration Holder services, and he additionally manages Emergo Brazil's RDC 665/2022 quality system. Prior to Emergo, Levy held RA/QA positions at CPL Medicals, Goen3, and Medics.
---
Priscila Sanada, RA/QA regulatory affairs manager, Brazil 
Priscila Sanada has over 13 years of regulatory affairs experience and is a valuable member of the consulting team of Emergo by UL in Brazil. She works on medical device consulting projects for all risk classes. Her regulatory background includes Brazil and Mexico registrations, MDR regulations, global regulatory strategy advising, and regulatory research on markets in Latin America. In her current role, Sanada oversees Emergo's Senior Regulatory Affairs Consultants in Brazil and has peer reviewed more than 100 regulatory filings and reports.  
X
Register for this training and meet with our Emergo by UL experts Luiz Levy and Priscila Sanada
Fill out the form below to RSVP.