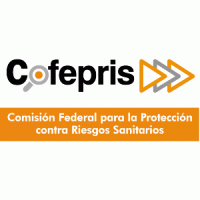 The Mexican Secretariat of Health (Spanish: Secretaría de Salud) is the agency in charge of the national health policy and other aspects of health services, including regulating drugs and medical devices. The Ley General de Salud, or General Health Law, is the regulation for importing and exporting medical products and food.
COFEPRIS or the Federal Committee for Protection from Sanitary Risks (Comisión Federal para la Protección contra Riesgos Sanitarios) is the department within the agency that deals with the importation of medical devices and issues advertising permits for these products. It was founded in 2001 with the dispositions of the Article 17 Bis of the General Law of Health 1 and Article 4 of the Constitution. COFEPRIS is a decentralized and autonomous body run by a commissioner appointed by the Mexican president and deals with controlling health facilities, sanitary control of advertising activities, and monitoring the manufacturing, import, or export of health products.
Contact details:
Medical Device Associations in Mexico:
X
Request information from our specialists
Thanks for your interest in our products and services. Let's collect some information so we can connect you with the right person.
Related content
RAMS RA/QA software