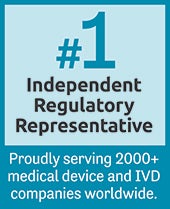 ANSWERED ON THIS PAGE:
What is the in-country representation requirement for medical device companies in Costa Rica?
What is the role of a Costa Rican Registration Holder?
Does the registration holder control the Costa Rica device registration?
If you have no local office in Costa Rica, you must designate a Costa Rica Registration Holder to interact with the Ministry of Health and manage the approval process on your behalf. This is an essential step in registering your medical device for sale in Costa Rica. Your Registration Holder is responsible for submitting all your medical device registration documents to the Ministry of Health, and controls your device registration once regulators grant approval.
Costa Rican Registration Holder representation through our office in San José
Emergo offers regulatory representation for foreign medical device manufacturers looking to commercialize in the Costa Rican market. Our office in San José is staffed by an experienced team of medical device consultants. As your official registration holder, we can perform the following:
Help prepare and submit necessary registration materials for the Costa Rican Ministry of Health
Liaise with regulators on your behalf during the registration process
Manage all changes, modifications, renewals or cancellations to your registration certificate
Manage post-market surveillance and reporting requirements involving your device
Why choose Emergo as your Registration Holder in Costa Rica?
Because we have no involvement in sales or distribution of your products, you can establish and change your distribution network without any worries that a distributor (acting as your registration holder) would hold your registration "hostage." Here are some additional benefits of hiring Emergo:
Experienced regulatory experts on the ground in San Jose
Full support for obtaining Costa Rica medical device approval
100% independent and client-focused
Freedom to change distributors as you see fit
Convenience of having one company that can represent you in 20+ markets
Emergo provides in-country representation services for clients across North and South America, Europe, the Middle East, Asia and Australia, and has the expertise and resources to fully support your medical device approvals in Costa Rica.
X
Request information from our specialists
Thanks for your interest in our products and services. Let's collect some information so we can connect you with the right person.