By Erin Davis
Performing a thorough root cause analysis (RCA) of usability test findings is essential to developing a medical device that can be used safely and effectively. There are a variety of methods for conducting RCA that you can employ to arrive at the true root cause of an interaction issue. Below, we describe the seven-step process that our human factors specialists use to analyze use-related issues and uncover root causes.
Define the use error
Document the sequence of events leading up to the use error, as well as the exact failure mode (e.g., skipped the step, performed the step incorrectly). Having a clear understanding of what happened is a necessary input to assessing why it happened.
Identify provisional root causes
You likely have an initial sense for what the root cause(s) might be. Capture your initial ideas but be prepared to challenge them later.
Analyze anecdotal evidence
What did the test participant have to say about the use error? What did they point to as the root cause? Reviewing the participant's feedback can help you better understand the use error's full story, such as the parts of the device the participant looked at, how they made decisions, and what, if any, interactions confused them. These are all details that can help you pin-point the root cause.
Inspect device for user interface design flaws
Most use errors are not the user's fault, but rather they are induced by shortcomings with the user interface's design. Draw upon design heuristics, reference sources such as AAMIHE75, and leverage your own human factors experience to review the user interface and consider if you can attribute the use error to a design flaw.
Consider other contributing factors
Sometimes use errors occur because the device was not designed to effectively accommodate its intended users, use environment, or unique use scenario. For example, if a paramedic misreads the heart rate on a patient monitor due to glare on the screen, the root cause might be that the screen does not reduce the effects of glare. In this case, the device was not adequately designed for its intended use environment: the outdoors. Consider if you can identify additional root causes based on these contributing factors.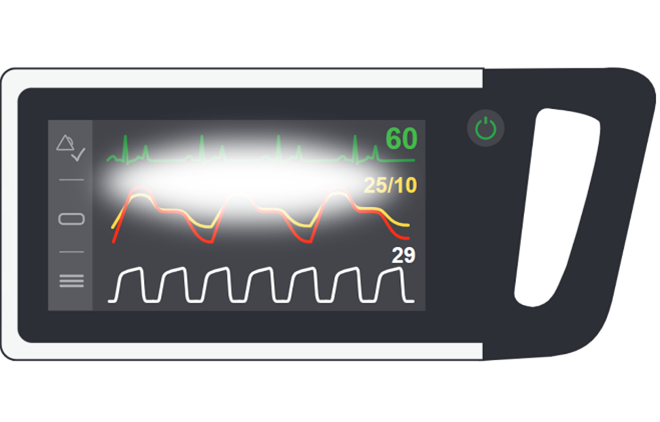 Develop a final hypothesis
Challenge the various root causes you uncovered during the previous five steps to develop your final hypothesis about the root cause. Although many of your ideas might have merit, it is likely that some rise to the top as being the biggest contributors to the use error, and therefore the true root causes.
Report the results
Cite the root cause in your usability test report. We suggest including a title and a 2-3 sentence description for each root cause, but you can adjust the level of detail to suit the needs of your stakeholders.
If you are interested in learning more about RCA, we have several resources on our HFE software platform, OPUS, to help you perform high-quality RCA efficiently, including:
Intro to RCA Training. A 30-minute eLearning course that covers the definition of RCA, why RCA is performed, and the steps required to conduct RCA.
Advanced RCA Training. A 3-hour eLearning course that discusses how to approach RCA in a structured, reliable, and data-informed manner. The course includes moderating techniques to uncover root causes, as well as analysis and reporting tips.
RCA Wizard. This tool enables HFE specialists to identify and write high-quality root causes more efficiently by leveraging our smart filters and library of hundreds of root causes.
Create a complimentary OPUS account to explore all our HFE education and productivity features.
X
Request more information from our specialists
Thanks for your interest in our products and services. Let's collect some information so we can connect you with the right person.