Our goal with human factors training

We can provide HFE strategy and regulatory consulting support, and HFE training. We can even help you establish an in-house HFE program, including reviewing and/or developing standard operating procedures (SOPs) and work instructions for key HFE activities, which help ensure that HFE is effectively and consistently applied throughout product development.

 

Medical device HFE training courses
We offer customized, in-person workshops and virtual webinars and share our insights at industry conferences and other educational events.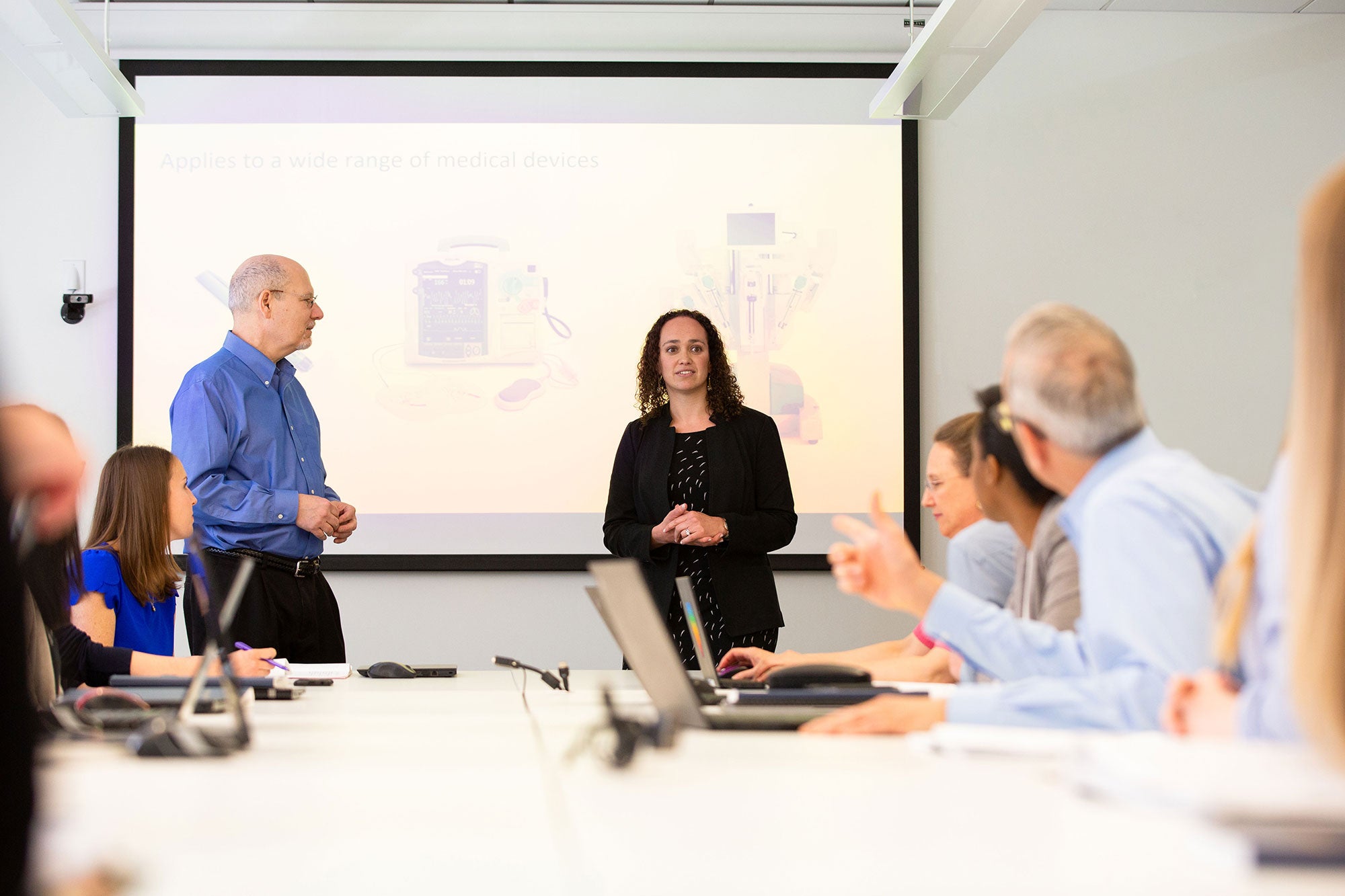 We customize each workshop and webinar to suit our customers' needs. For example, a training event might be tailored to a customer that produces surgical instruments, diagnostic scanners, drug delivery devices, i.e., combination products, or electronic health records systems. We also customize the breadth and level of topics covered, which can focus in on a specific HFE area, e.g., the regulatory imperative and usability testing, or cover a full suite of HFE topics, including points on overall process, regulatory expectations, risk management, research and design considerations. Workshops and webinars can cover technical topics at an introductory or advanced level and most commonly last one to three days and include a mix of presentations and interactive activities.
Recent training and webinar topics include:
Applying human factors engineering to medical technology
Preventing use error through design
Conducting effective usability tests
Writing an effective Human Factors Engineering Report
Performing residual risk analysis of use errors
Combining HF validation testing and design validation efforts
Gaining a competitive advantage through human factors
Designing software user interfaces
Setting up an in-house human factors program
Performing robust root-cause analysis of use errors
Conducting a threshold analysis of a generic combination product
Designing effective instructions for use
Contact us to discuss your HFE learning objectives and we will create a training program for your team.
Let us help you develop in-house HFE training programs
Engaging with HFE consultants is an effective way to meet HFE and usability requirements for medical and other products in the healthcare domain. But sometimes, it is advantageous to bring your HFE activities in-house. We have experience helping our customers plan and implement properly-scaled, internal HFE programs that are responsive to medical device regulatory requirements and internal quality goals.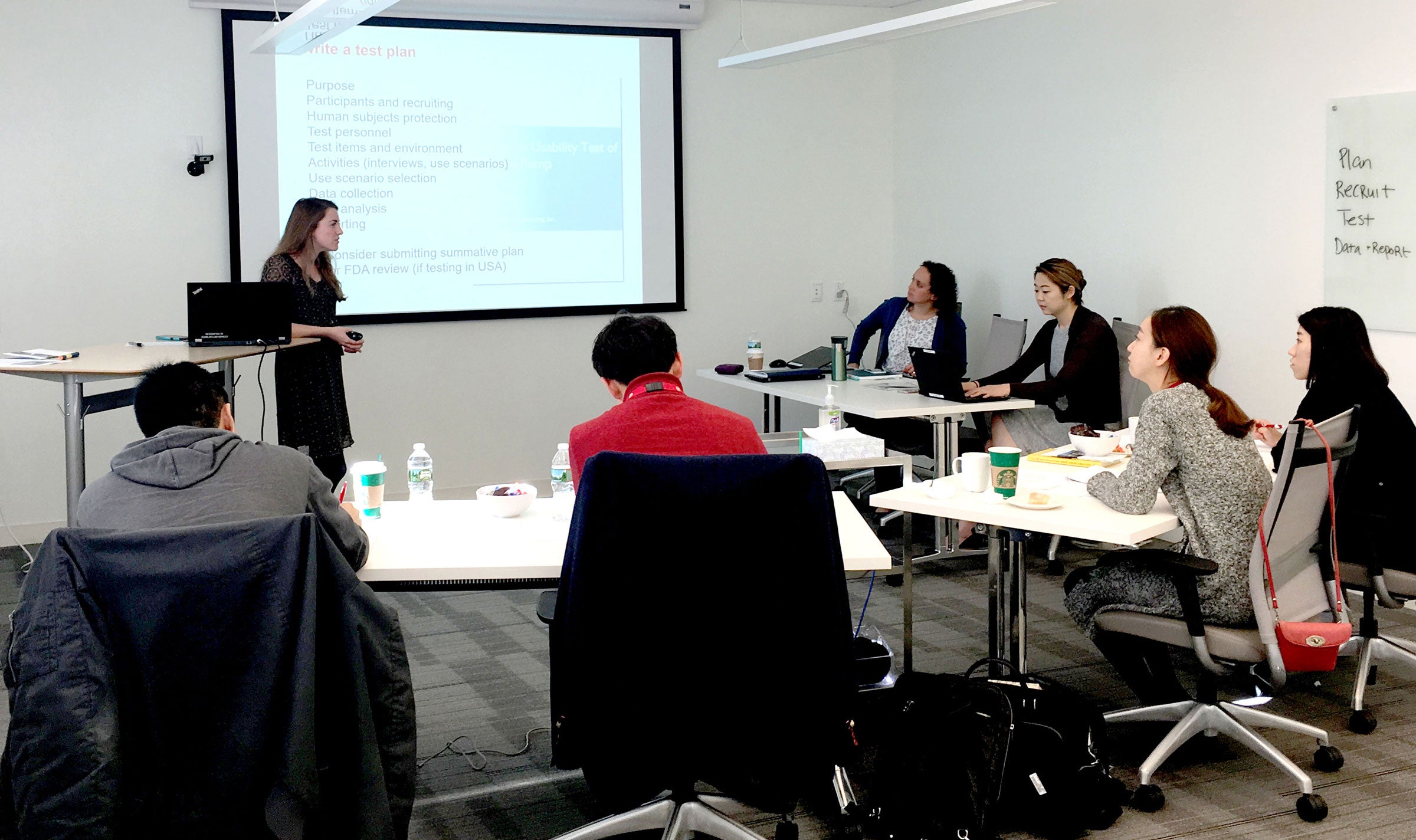 We help by outlining how to transition human factors-related tasks from consultants to in-house specialists with an eye toward cost-effectiveness. And we help develop SOPs, templates and other documents to help provide an internal team with a solid foundation to perform HFE effectively and consistently across a wide range of programs. We are also pleased to help support a client's internal HFE specialists, reviewing and providing feedback on key documents and activities, e.g., usability test conduct and use-related risk analysis, to serve as an adviser and help ensure alignment with regulators' expectations and best HFE practices. In short, we help our clients establish a robust HFE program that enables them to produce superior products. 
Last but not least, where needed, we can support in-house HFE teams with services like user interface design, design audits and usability tests, which are just a subset of activities that might benefit from additional bandwidth and/or a third-party's viewpoint.

Medical device regulatory training consulting support
Most regulators are quite particular about which HFE activities to perform and how to document them. For example, the US Food and Drug Administration (FDA) and Notified Bodies have somewhat different expectations. Some of the HFE guidance documents are lengthy and often require deep experience to follow them properly. Moreover, there are evolving expectations that regulators communicate through direct communication to sponsors rather than through formal guidance and standards. We can share our lessons learned from many years of practice and innumerable successful FDA and international product clearances that included essential HFE data.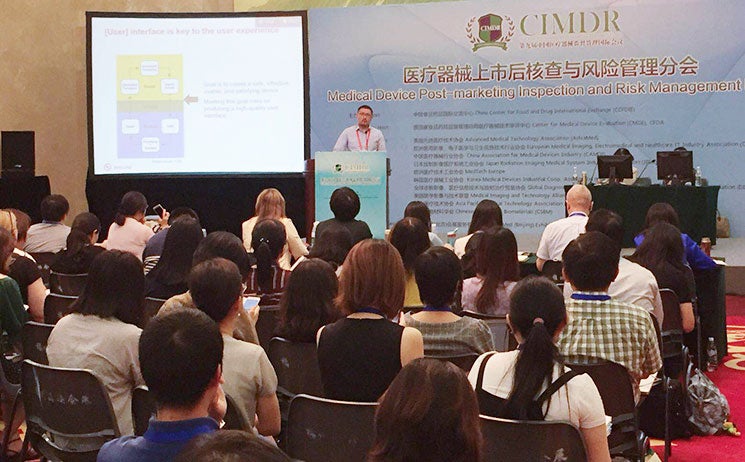 We can help you prepare HFE-related components comprising a complete design history file, such as a use-related risk analysis, a Use Specification to help ensure conformance with IEC 62366-1, or an HFE/UE Report for submission to the US FDA.
Furthermore, we can help you respond to regulators' requests for additional HFE data and insights — for example, concerns outlined in an Additional Information or Complete Response letter from the US FDA based on previously submitted HFE information (or a lack thereof). We can also help you prepare for — and lead authoritative conversations on HFE topics during — meetings with the FDA and other regulators.
In these situations, we quickly get to work to understand your HFE and submission history and help you establish a plan, perform HFE activities and develop robust deliverables needed to help ensure a timely and complete resubmission.
X
Request information from our specialists
Thanks for your interest in our products and services. Let's collect some information so we can connect you with the right person.