Our goal with human factors training for medical devices
Device companies must link HFE activities to their risk management efforts to address stringent regulatory expectations and standards.

We can help you by providing HFE training, regulatory guidance, and conducting a gap analysis. We can even help you establish an in-house HFE program if you are ready to take that step.
Workshops/Presentations for human factors engineering (HFE) and usability training
Our goal is to educate the medical device community about the benefits of human factors engineering to users (i.e., healthcare professionals) and patients. We offer customized, in-person workshops and webinars, as well as share our insights at industry conferences and other educational events.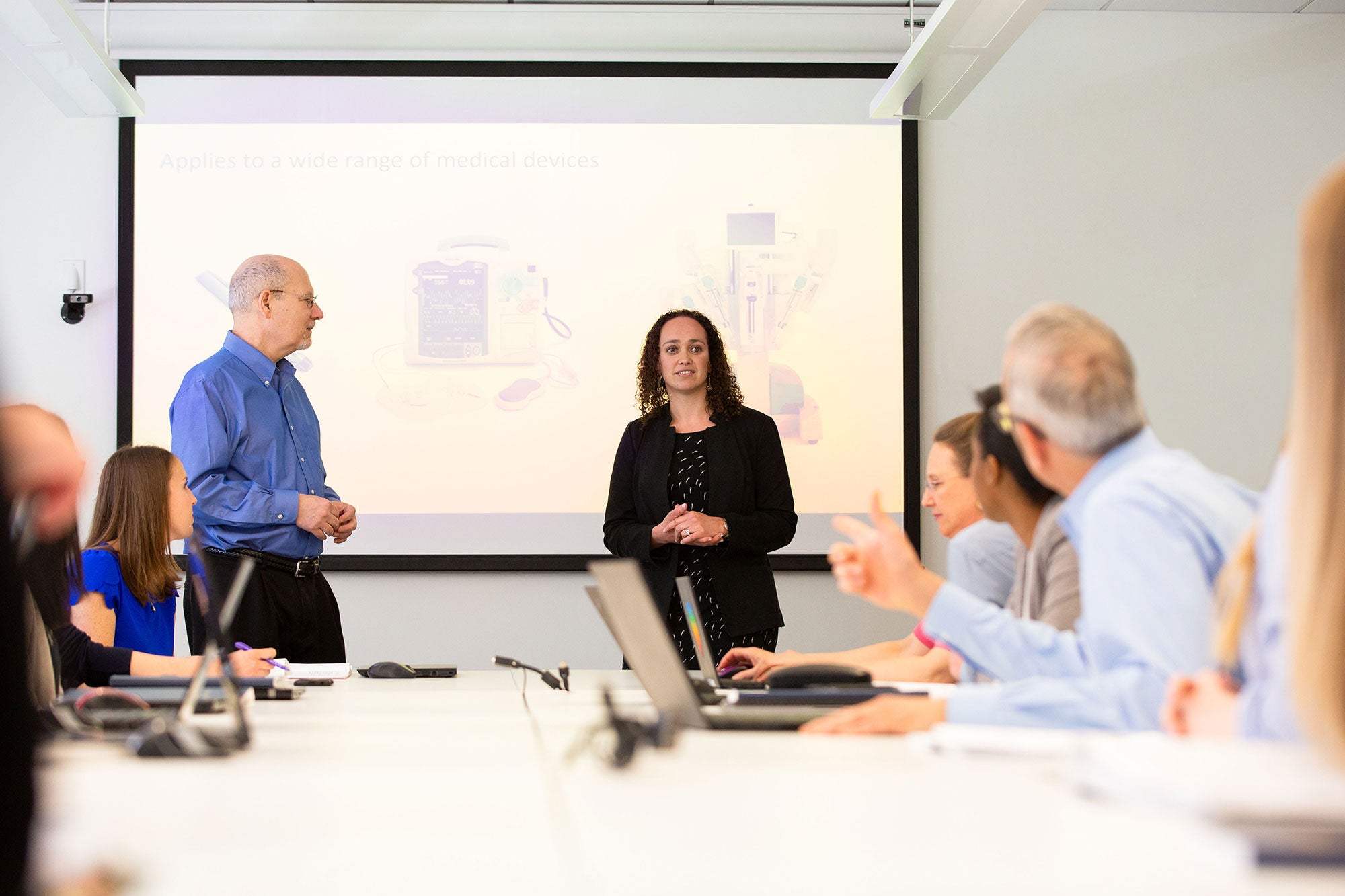 In-person HFE workshops: We customize workshops to suit our clients' needs. For example, a workshop might be tailored to a customer that produces surgical instruments, diagnostic scanners, or drug delivery devices (i.e., combination products), or one that produces electronic health records. Workshops can introduce technical topics at an introductory or advanced level.
Recent workshop titles include:

Applying human factors engineering to medical technology

Gaining a competitive advantage through human factors

Preventing use error through design

Setting up an in-house human factors program

Conducting effective usability tests

Building user interface prototypes

Writing an effective Human Factors Engineering Report

Root cause analysis of use errors

Residual risk analysis of use errors

Conducting a threshold analysis of a generic combination product

Combining summative usability testing and design validation efforts

Designing effective instructions for use
Contact us to discuss your HFE objectives and we will create a training program for your team.
Medical device HFE regulatory guidance and gap analyses
Most regulators are particular about how to document your HFE activities. For example, US FDA and Notified Bodies have somewhat different expectations. Their guidance documents are lengthy and require experience to follow them properly. Moreover, there are undocumented expectations of which to be aware. We can share our lessons learned from many years of practice and innumerable successful submissions that included essential HFE data.
We can help you prepare HFE-related components comprising a complete design history file, such as a Use Specification to satisfy conformance with IEC 62366-1 or an HFE/UE Report for submission to the US FDA. We can also audit your existing HFE activities and documentation for any gaps that might cause regulatory delays.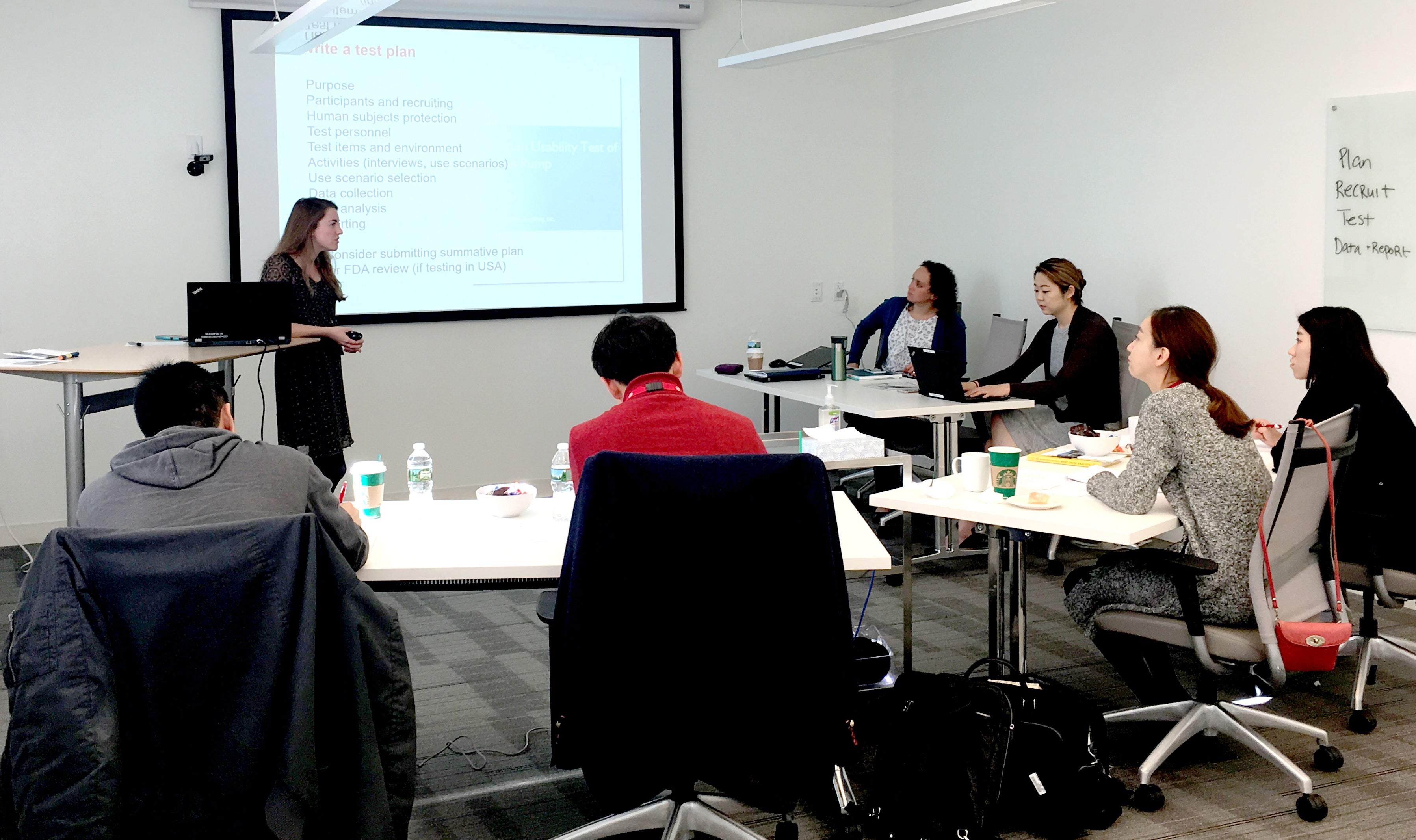 In-house human factors training program development for medical device companies
Working with HFE consultants is an effective way to meet usability requirements for medical devices and IVDs. But sometimes it is advantageous to bring your HFE activities in-house. We have experience helping our clients plan and implement properly-scaled, in-house human factors engineering programs that are responsive to medical device regulatory requirements and internal quality goals.
We help by outlining how to transition human factors-related tasks from consultants to in-house specialists with an eye toward cost-effectiveness. As such, we help our clients get the most out of an HFE program to produce superior products. If necessary, we can support in-house HFE teams with services like user interface design, design audits, and usability tests.